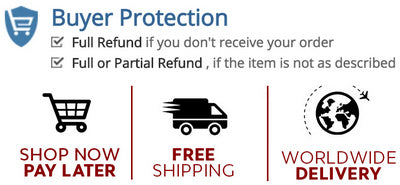 The FU-15B is a broadcast quality FM transmitter, perfect for in-car sound at drive-in cinema. It is built-in with features to improve sound quality and reliability. The Movie Soundtrack can be listened to on the car radio or on a portable FM receiver.
How the 15W FM Transmitter Works for the Drive in Theater?
* Broadcast the sound in cinematic quality 300 feets in all directions.
* The viewers can stay in their cars.
* You can input the cinematic sound to the FM Transmitter , it will broadcast the sound to each viewer's car radio.
* The viewers only need to tune into the FM station frequency you selected.
* The viewers can now hear the sound from their car radio while also staying safe in their cars.
Features:

* Output power continuously adjustable from 0W~15W
* Output power automatic locking
* Microphone with reverb and can be turned on or off
* Channel is Optional: STEREO/MOMO
* PC control port, computer manipulation through software, more advanced
* Audio digital-analog conversion, easier digital input
* SWR protection: If the antenna is not connected correctly,there willl be automatic acces for protection
* Temperature protection, automatic protection when the transmitter temperature is too high
* Fan with temperature control switch, automatic ON/OFF
* Clear display, Precise panel, Simple operation
* High quality aluminum alloy used for the transmitter, very firm and durable

Technical Specification:
* Output Power: 0-15W (continuously adjustable)
* Operating voltage: 12-6V (rated voltage 15V)
* Current: <3A
* Frequency: 87-108MHz
* Frequency stability: ±10PPM
* Frequency step: 100KHz
* Operating temperature range: -10℃-45℃
* Antenna impedance: 50Ω
* Harmonics, spurious radiation: ≤-60dB
* Audio Distortion: 0.1%
* Frequency Response: 50Hz ~ 15000Hz
* Separation: ≥ 35 dB
* Input level: -15 dBV (adjustable)
* Frequency deviation: ±75KHz
* SNR: ≥60 dB
* Size: 173 x 110 x 48 mm (L x W x H)
* Weight: 0.7Kg
Attention:
Connect antenna first, then connect power supply. Otherwise the device could be burned off.
1 x FU-15B 15W FM transmitter Drive in Movie Radio Transmitter
1 x CA200 CAR sucker antenna
1 x 15V 4A power supply
1 x USB line
1 x Choseal Q-354 Audio cable (Very high quality)