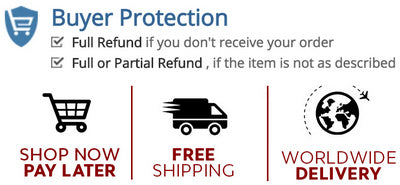 Making live streaming easy for everyone, this IPTV encoder can stream HDMI video to IP to any platforms like YouTube, Facebook, Twiter, etc. The stream can be connected to the internet via Lan or Wifi.  The stream video up to 1080p at 60fps. Have in stock, free shippin by express delivery, receive within 5days after payment. 
FBE200 is compatible with most of streaming platforms, Live Broadcast On Any Streaming Service like WOWZA,FMS,Red5,Youtube Live, Facebook live, Ustream, Livestream, Twitch, Meridix, Streamspot, Dacast, Tikilive, Netrmedia...
FMUSER FBE200 is high integration and cost-effective design make this device widely used in variety of digital distribution systems, such as construction of professional broadcast level IPTV&OTT system, hospitality IPTV application, Remote HD multi-window video conference, Remote HD education and Remote HD medical treatment ,Streaming Live Broadcast etc.
The FMUSER FBE200 H.264 IPTV Streaming Encoder supports 1 audio and HDMI video collection by input simultaneously for option. You can choose to use the HDMI or 3.5mm stereo for audio line in.
Each channel of HDMI input supports 3 IP streams output with two different resolutions(one higher resolution, one lower resolution) for adaptive bitrate , each group of IP stream supports two kinds of IP protocols output (RTSP / HTTP/ Mulitcast / Unicast / Rtmp ).
FMUSER FBE200 IPTV Encoder can deliver H.264 encoding video streams with more channels of independent IP output to various servers for IPTV & OTT application, such as Adobe Flash Server(FMS), Wowza Media Server, Windows Media Server , RED5,and some other servers based on UDP / RTSP / RTMP / HTTP / HLS / ONVIF protocols. Of course it support VLC decode.
Features

--Video Compression support H.264,Main Profile / High Profile / Baseline Profile
--Audio Compression support MP3 & AAC-LC/HE audio compression
--Bitrate CBR / VBR16Kbit/s--12Mbit/s
--Streaming resolution up to 720, 720P, 1080P
--GOP frame rate settings supported
--insertable of logo and Scroll Caption(OSD)
--Adjustable of audio gain
--Capable of image parameter settings
--Support up to 3 stream at a same time
--Switchable of audio output mode: Left, right and Stereo
--Configurable of Multi-rate, Multi-resolution, Multi-protocol
--Providing HLS / RTSP / HTTP / UDP / RTMP protocol
--Support  ffmpeg , HLS
--Support ONVIF Network Video Protocol
--Web-based management
--Full-duplex mode 1000M / 100M
--support wifi connection for RTMP upload
--Multiple output streams per input service to support Broadcast, VOD, IPTV and OTT, Mobile/ web, Set top box applications
--Support multiple equipments display at the same time on one computer

--Support Microsoft standard flow driven architecture (WDM architecture), support Microsoft WMENCODER, compatible with Windows VFW software architecture and WDM mode.
*VIDEO Encoding
--Video Compression: H.264 / AVC / HEVC High Profile Level 1.5
--Video Inputs: 1 x HDMI 1.3a version (support HDCP protocol, or 1 x SDI for option)
--Resolution:
-----HDMI / SDI main stream:
1920x1080, 1680x1056, 1280x720, 1024x576, 850x480, 720x576, 720x540, 720x480,
720x404, 704x576, 640x480, 640x360, auto
-----HDMI / SDI sub-stream:
1280x720, 800x450, 720x576, 720x540, 720x480, 720x404, 704x576, 640x480,
640x300, 352x288, 320x240, 320x180, auto
--Bit-rate: 16kbps~12Mbps, CBR/VBR

--Video pre-processing: Noise reduction, Sharpen, Filtering
*AUDIO Encoding
--Audio compression: AAC, MP3
--Sampling rate: Adaptive, selectable of re-sample.
--Sampling accuracy: 24-bit
--Bit Rate: 48k,64k,96k,128k,160k,192k,256k
--Re-sample:32k, 44.1k