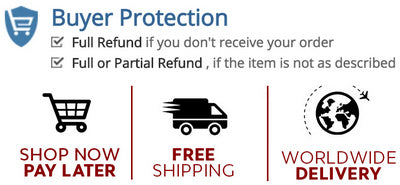 FBE204 is a professional 4 channel HDMI encoder for live streaming, H.264 / H.265 HD video encoder converts any HDMI video to IPTV live streaming direct to Youtube Live, Facebook Live. Support RTSP / HTTP / UDP or RTMP HLS protocol.
Features
--Video Compression support H.264 /   ,Main Profile / High Profile / Baseline Profile
--Audio Compression support MP3 & AAC-LC/HE audio compression
--Bitrate CBR / VBR16Kbit/s--12Mbit/s
--Streaming resolution up to 720, 720P, 1080P
--GOP frame rate settings supported
--insertable of logo and Scroll Caption(OSD)
--Adjustable of audio gain
--Capable of image parameter settings
--Each Program Support up to 3 TS over IP stream out
--Switchable of audio output mode: Left, right and Stereo
--Configurable of Multi-rate, Multi-resolution, Multi-protocol
--Providing  RTSP / HTTP / UDP / RTMP protocol
--Support  ffmpeg
--Support ONVIF Network Video Protocol
--Web-based management
--Full-duplex mode 1000M / 100M
--Multiple output streams per input service to support Broadcast, VOD, IPTV and OTT, Mobile/ web, Set top box applications
--Support multiple equipments display at the same time on one computer
--Support Microsoft standard flow driven architecture (WDM architecture), support Microsoft WMENCODER, compatible with Windows VFW software architecture and WDM mode.
Applications
--Digital TV Broadcasting System
--RJ45 Digital TV Programs Transmission
--Hotel TV System
--Head-end system of Digital TV branch network
--CATV Broadcasting system
--Edge side of Digital TV backbone network
--IPTV and OTT headend system
Technical Specifications
*VIDEO Encoding
--Video Compression: H.264 / AVC or HEVC High Profile Level 1.5
--Video Inputs: 4 x HDMI 1.3a version (support HDCP protocol, or 4 x SDI for option)
--Resolution:
-----HDMI / SDI main stream:
1920x1080, 1680x1056, 1280x720, 1024x576, 850x480, 720x576, 720x540, 720x480,
720x404, 704x576, 640x480, 640x360, auto
-----HDMI / SDI sub-stream:
1280x720, 800x450, 720x576, 720x540, 720x480, 720x404, 704x576, 640x480,
640x300, 352x288, 320x240, 320x180, auto
--Bit-rate: 16kbps~12Mbps, CBR/VBR
--Video pre-processing: Noise reduction, Sharpen, Filtering
*AUDIO Encoding
--Audio Inputs: 4 x 3.5mm Stereo Audio input
--Audio compression: AAC, MP3
--Sampling rate: Adaptive, selectable of re-sample.
--Sampling accuracy: 24-bit
--Bit Rate: 48k,64k,96k,128k,160k,192k,256k
--Re-sample:32k, 44.1k
*IP Encapsulation output
--Transport protocol: TS over IP output, RTSP / HTTP / UDP or RTMP protocol
--For each HDMI (SDI) to IP output (HTTP / RTSP / UDP / RTMP protocol) 3 group out with higher resolution(up to 1080P) for large screen application.
--Output :4 X RJ45, 100/1000M Full

*GENERAL OPTION
--Power supply Voltage: 110VAC±10%, 50/60Hz; 220VAC±10%, 50/60Hz
--DC Power input: 12V or 5V by Micro-USB
--Consumption: less than 40W
--Operating temperature: 0--45°C (operation), -20--80°C (storage)
--Dimensions: 480mm(W)*250mm(D)*45mm(H)
--Package Dimensions: 540mm(W)*390mm(D)*145mm(H) 
--Package Weight: 4.8KG
Packing List
1pcs           FMUSER FBE204  IPTV streaming encoder 4 X HDMI in
4pcs           HDMI Cable
4pcs           3.5mm to RCA female (L-R)
1pcs           110V / 220V Power Cable
1pcs           User Manual